With God All Things Are Possible
A fixture in the White Mountains of New Hampshire, the Mount Washington Cog Railway has been chugging its way to the summit with passengers in tow since 1869. It's the oldest mountain-climbing railroad in the world, and features the steepest railroad tracks in North America.
Every time I stop by to watch the brightly-colored trains come and go from the base camp Marshfield Station, I think about The Little Engine That Could ("I think I can, I think I can...") - the child's story we're all familiar with.
Kind of a nice illustration of the wonderful excerpt from Scripture: With God All Things Are Possible.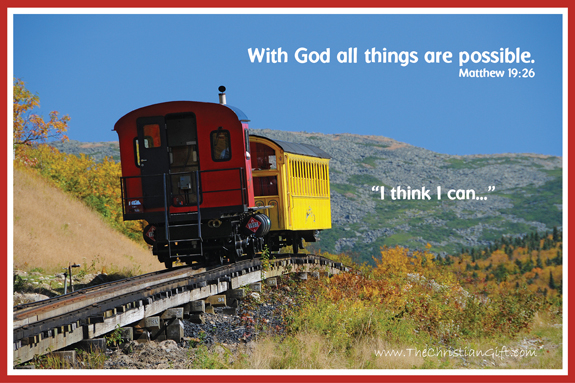 Join the Christian Gift Community
Be the first to know about the latest news, new products, and exclusive specials by subscribing to our free newsletter.