I had the opportunity a few days ago to take to the skies for a photography flight over central Florida. Since my brother is a pilot (and always willing to accommodate my desire to shoot from the air), I'm usually treated to a flight when I visit him. This time around, I saw something I had not been aware of previously: a chimpanzee sanctuary in Fort Pierce. It's quite beautiful from above.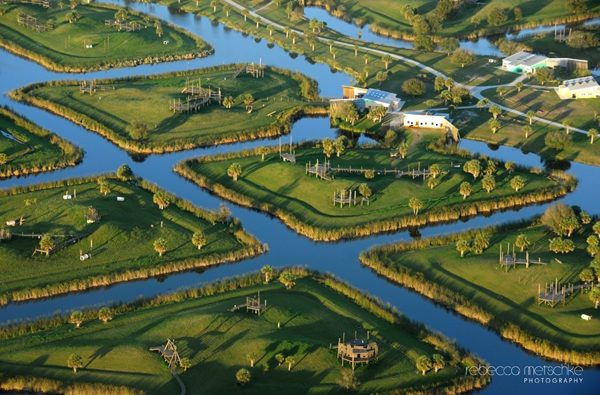 The 150-acre site is the world's largest chimpanzee rescue sanctuary. Multiple islands, each one with palm trees, hills and climbing structures, allow the more than 200 residents to roam, interact, or simply enjoy the outdoors. Each is connected to secure, indoor hurricane-proof shelter.
Because chimps cannot swim, the island design provides freedom from confinement in the small cages most of them know all too well -  yet prevents them from escaping. These animals will never again see the inside of a lab or a cage. They won't enter into the pet trade. They'll live out their lives comfortably.
Want to know more? Check out Save the Chimps here.
Join the Christian Gift Community
Be the first to know about the latest news, new products, and exclusive specials by subscribing to our free newsletter.