Unique Gift Idea for Godparents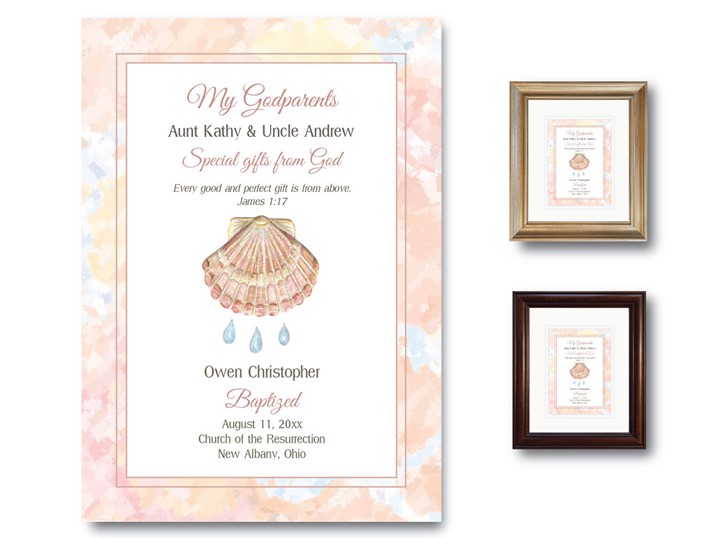 The Christian Gift was born out of a family baptism. Unable to find the kind of personalized keepsake which I had in mind as a gift for the baby, I ended up designing and creating my own. The rest, as they say, is history. :)

One of the products which has been a bestseller over the years has been our Godparents keepsakes. (Realizing that Godmother and Godfather are not necessarily a couple, we offer designs for each of them individually as well.)
These are a lovely way to thank baby's sponsors for the commitment they're making to your child.
Recently some new options were added to each of the three collections.
Follow the links to browse:
Gifts for Godparents
Gifts for Godmother
Gifts for Godfather  
Join the Christian Gift Community
Be the first to know about the latest news, new products, and exclusive specials by subscribing to our free newsletter.