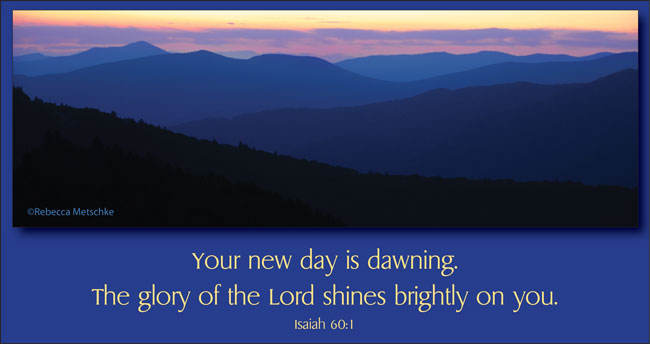 Depending on the time of year and location, photographing the break of day can make for very early starts. As summer fades to autumn and beyond, of course, the clock begins to work in one's favor...but the temperature doesn't!
That said, witnessing the approaching sunrise is, for me, a great way to start a day. Even if the conditions turn out not to be conducive to making a good image, there's something about watching the sky lighten - and finally seeing the sun poke up above the horizon - that is peaceful, beautiful, and awe inspiring every single time.
"The Lord's favor is for a lifetime. Weeping may linger for the night, but joy comes with the morning."

(This image was made in the highlands of North Carolina.)   
Join the Christian Gift Community
Be the first to know about the latest news, new products, and exclusive specials by subscribing to our free newsletter.