I was in New York recently attending the US Open, something I have always wanted to do. (And it was fabulous!) I scheduled my arrival so I'd have time enough to spend the afternoon prior in Central Park. In all the years I've been going to Manhattan (usually on business), I've never had occasion to enjoy the park - so I decided to take advantage of this opportunity.
One of the wonderful statues I found is pictured below: the King Jagliello Monument. Originally created for the Polish pavilion at the 1939 World's Fair (in Flushing Meadows), it remained in the United States as Poland was invaded and the Second World War began.
Though the rest of the pavilion moved to the Polish Museum of America in Chicago, this monument stayed in New York. Looking at it, this passage from Ephesians came to mind:

Be strong in the Lord and in his mighty power. Put on the full armor of God so that you can take your stand against the devil's schemes.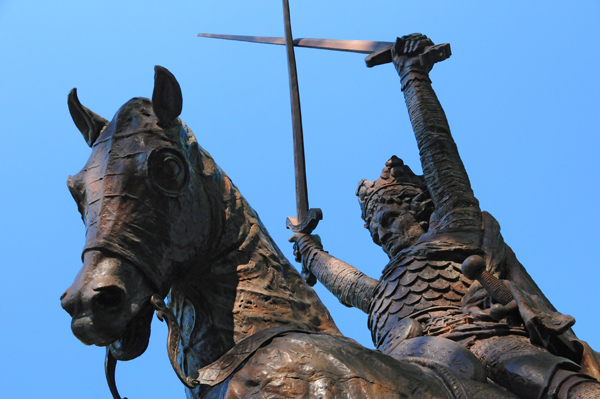 It's quite beautiful; just one of the many treasures within the park. Kudos to those who've undertaken the tremendous conservation effort there.
Join the Christian Gift Community
Be the first to know about the latest news, new products, and exclusive specials by subscribing to our free newsletter.