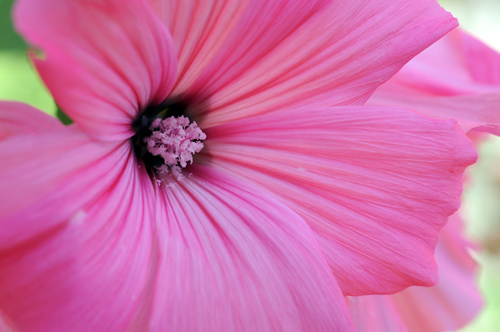 "People see God every day, they just don't recognize him." 
~Pearl Bailey
Want to see God? One of the loveliest places to find Him is in the natural world He created for us. You can see Him in a waterfall...in the extraordinary autumn foliage...in the leaves rustling with the breeze...in fanciful cloud formations...in the delicate blooms of flowering trees during the height of their springtime displays...in the hues of a spectacular sunrise.
Sadly, though, in this age of short attention spans and ubiquitous electronic devices vying for our time, far too many people miss out on the wonder that is literally there for the taking. They don't see God in nature, or hear Him speaking to us there, because they don't have time for the natural world.
There is a dynamic show going on around us each and every day. To enjoy it does not require that you hop in your car and drive for hours, or get on a plane and jet off to an exotic destination. There is almost certainly an inspiring display much closer to home, if not right outside your door. Take the time to look!
As the great naturalist John Muir once said, "In every walk with nature one receives far more than he seeks." God is there in the rushing waves, in the delicate petals of a flower, in the streaks of color painting the eastern sky at daybreak, in the lilting notes of the songbird.
Feel His presence as you savor the artistic masterpiece He created for us.
Join the Christian Gift Community
Be the first to know about the latest news, new products, and exclusive specials by subscribing to our free newsletter.