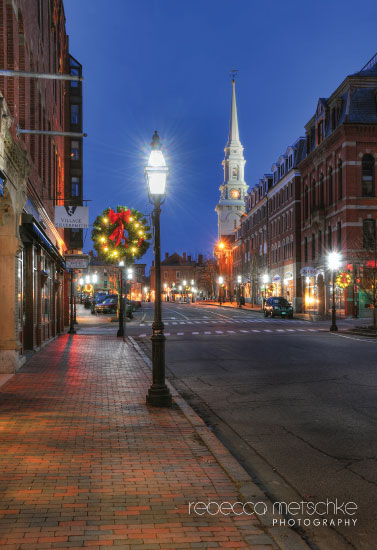 Christmas in Portsmouth, New Hampshire
"Speak comfort to Jerusalem, and cry out to her, That her warfare is ended, That her iniquity is pardoned; For she has received from the Lord's hand Double for all her sins."


The voice of one crying in the wilderness: "Prepare the way of the Lord; Make straight in the desert A highway for our God. Every valley shall be exalted And every mountain and hill brought low; The crooked places shall be made straight And the rough places smooth; The glory of the Lord shall be revealed, And all flesh shall see it together; For the mouth of the Lord has spoken."
Isaiah 40:2-10
------------------------
O come, Thou Dayspring, from on high,
And cheer us by Thy drawing nigh;
Disperse the gloomy clouds of night,
And death's dark shadows put to flight.
Rejoice! Rejoice! Emmanuel
Shall come to thee, O Israel.
(O Come, O Come, Emmanuel - verse 3)
Join the Christian Gift Community
Be the first to know about the latest news, new products, and exclusive specials by subscribing to our free newsletter.