Earlier this month I was in Ames, Iowa retracing my parents' footsteps. Dad received his B.S. in Landscape Architecture from Iowa State College (now University); having married my mother midway through his college career, they began their married life in Ames.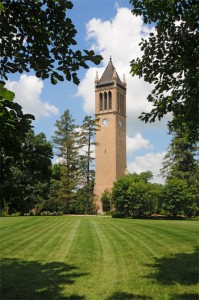 (This was some time ago...during the height of the Depression. As the caboose at the tail end of the family, by the time I came along my folks were a few months from celebrating their 25th anniversary; the Iowa State years were well behind them.)
They had few possessions and little cash. "Home" was two rented rooms in a single family residence; Mom used a hot plate to cook on. Dad worked like a dog; in addition to rigorous coursework that regularly kept Landscape Architecture students in the design studio until midnight, he was up in the wee hours along with my mom typing theses and term papers for other students as a means of earning some money.
Another source of income were the dinners my mother cooked for a small group of students each night. A big splurge would be an evening "out on the town" - they'd hitchhike into Ames to see a movie and walk back to campus along the railroad tracks. Challenging times. Yet both my parents would cite those years at Iowa State as among the happiest of their married life.
Following my father's death last December, I became acquainted with one of the associate professors in the Landscape Architect department at ISU. When I mentioned to her that I was interested in coming out to re-familiarize myself with the campus (I was last there as a child so didn't remember it well), she graciously offered to give me a tour.
Since she's immersed herself in the history of the department, with a focus on the 1930s, I knew her insights would be quite interesting. So off my sister and I went for a visit to ISU. I was struck by the beauty of the campus. (The last time I saw it I was nine years old; I thought then that it was pretty, but couldn't truly appreciate it.) It is easily the most lovely college campus I've seen.
Thanks to Heidi, we saw and learned about things that we wouldn't have poking around on our own. "Hidden" courtyards. Artwork adorning various buildings around campus (including large murals designed by Grant Wood - of American Gothic fame - that were particularly beautiful). Stories about the professor who ran the department during the time my father was there. 
The highlight was a tour of the old Landscape Architecture building where my dad spent so much time. Faculty whose offices are now housed there were kind enough to unlock doors for a view of part of what was once the large studio area (but has since been partitioned off.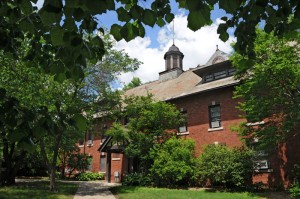 Old Landscape Architecture Building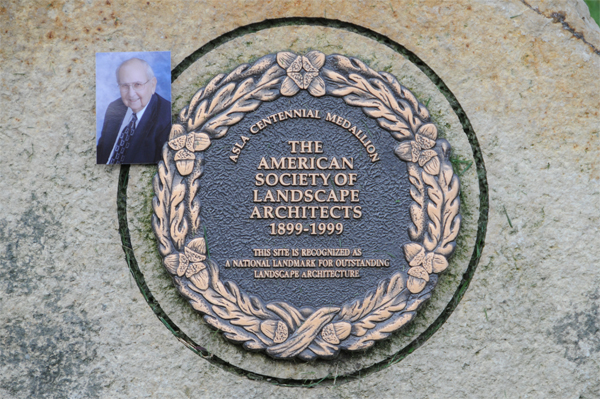 My father came along with us in spirit :)
We also tracked down the address at which our parents lived: though the house is now gone and there's a post office on the site, it was great to look at that spot and replay in my mind some of the stories they'd told me about things that happened there. If you ever find yourself in central Iowa, consider stopping in Ames to see the campus. You won't be disappointed.
.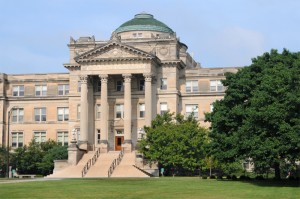 Join the Christian Gift Community
Be the first to know about the latest news, new products, and exclusive specials by subscribing to our free newsletter.