Clergy Appreciation Month Will Be Here Before You Know It
Planning Ahead?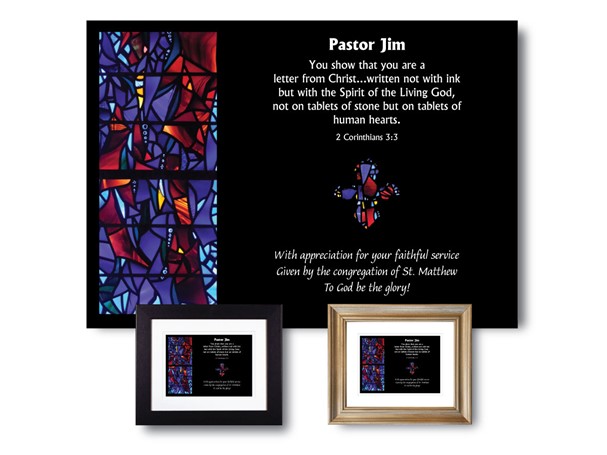 It may be the dog days of summer, but in just a few weeks it'll be a flurry of activity: back to school, Rally Day at church, back to this, back to that. 
If, like me, you're one who plans ahead, it's not too soon to start thinking about Clergy Appreciation Month in October.
For those of you who might be interested in conveying thanks to members of the ministry team with something tangible, I invite you to browse our collection of personalized plaques for the occasion. 
Clergy Appreciation is one of the busiest times of the year here at The Christian Gift, so I'm tossing this out now just to make sure everyone is aware of these pieces and I can accommodate your schedules. 
If you have any questions, don't hesitate to contact me.
Remember, all of the Service Appreciation plaques are customizable, too, so you might want to check out those designs, too.
Follow the links to browse the collections:
Join the Christian Gift Community
Be the first to know about the latest news, new products, and exclusive specials by subscribing to our free newsletter.