Pastor Appreciation - Ministry Appreciation - Personalized
We create a lot of personalized appreciation plaques for our customers.....and in doing so, get a glimpse of the tremendous work being done by the people who are special to some of you! In the space of just one week, orders came in from three congregations who were each recognizing someone for 50 years of service.
And just last week an order came in for a teacher appreciation plaque for another 50 year milestone: this one for a vacation Bible school staffer. Must be something about the number 50 lately! :)
It's also interesting to see the creative ways our customers use the plaques. For example, a couple who is about to be married has chosen to present the pastor who will be conducting the ceremony with one of the clergy appreciation plaques. We hadn't thought of that before. It's a great idea!
Our personalized ministry appreciation plaques are a nice way to convey thanks in a tangible way. They're unique, they're gifts that will last, and each one is created using premium quality materials......yet they're affordable. Is there someone in the ministry team at your church whom you'd like to thank?
Check out the collections:
Pastor Appreciation Plaques
Musician Appreciation Plaques
Teacher Appreciation Plaques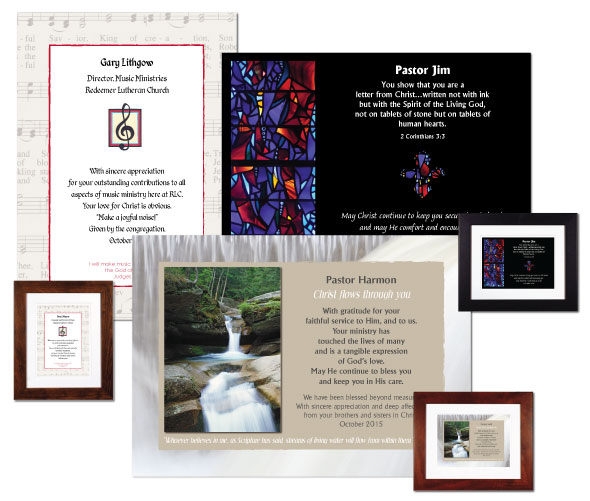 Join the Christian Gift Community
Be the first to know about the latest news, new products, and exclusive specials by subscribing to our free newsletter.