Iconic Nubble Light (on Cape Neddick at York, Maine) is lovely any time of the year. That said, I've been trying for months to get a composition featuring the lighthouse in the snow with a "big sky." While I've captured some terrific, colorful mornings, expansive color overhead has been elusive. Until this past weekend.
On Sunday, though it was perfectly clear when I left my house (I almost abandoned the shoot), clouds quickly moved in. Snow was on the way. "Red sky at morning, sailors take warning..." Three degrees below zero - but it didn't matter. The sky was cooperating! Finally, I got the shot I had been seeking.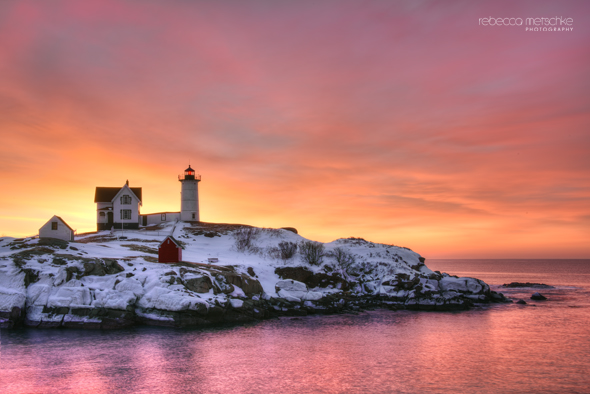 Nubble Light ~ Cape Neddick, Maine
Join the Christian Gift Community
Be the first to know about the latest news, new products, and exclusive specials by subscribing to our free newsletter.