Now and Forevermore - One Final Shoot at Nubble Light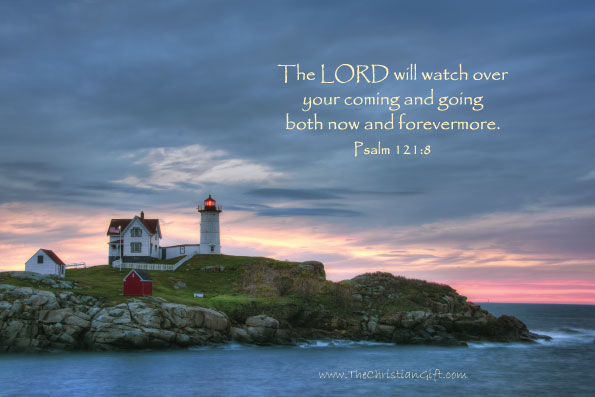 Lighthouse imagery has always seemed to me to be a nice earthly analogy for the comforting words of Psalm 121:8.
I've spent many hours in the company of Nubble Light's dependable beacon at Cape Neddick, Maine. It's wonderful subject matter regardless of the season. Especially at high tide, which limits the opportunity to shoot at some of my favorite coastal locations (tidal pools disappear when the water level is high), Nubble is a good alternative.
The image above is bittersweet: this was my last shoot at Nubble before relocating 2600 miles west. Taken on a blustery and cold morning in early June, it was my last opportunity to get out with my camera (the day before the movers arrived) and therefore the final image I made before leaving New England. I was the only one at the lighthouse on that day. The fact that it was very early (4:30am) on a Monday, with conditions that didn't seem promising, were no doubt contributing factors.
Whatever the reasons, though, it was nice to have the place to myself. The overcast got heavier as time passed; it looked like I was going to go home empty-handed. This wasn't the the send-off I'd hoped for. However, as sunrise neared, there was just enough of an opening remaining at the horizon to allow for some color to peek through. I positioned myself so that the one "hole" in the clouds overhead was directly over the lighthouse, and made the photo.
While I miss Nubble, and there are images I regret never having had the opportunity to make (landscape photographers are at the mercy of the conditions!), I'm blessed to have lived so close to that location for so many years.
Join the Christian Gift Community
Be the first to know about the latest news, new products, and exclusive specials by subscribing to our free newsletter.