Newport, Rhode Island is a lovely spot. Though I've been wanting to visit in December for a couple years in order to photograph the holiday scenes, I've not had an opportunity to do so until this year. It did not disappoint! One of my favorite images from this shoot is the little fisherman's shack off of Bowman's Wharf: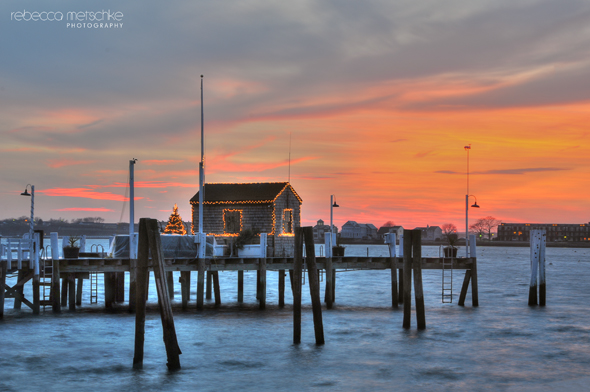 The painted sky at sunset was a surprise - and quite a treat. Overcast had been forecast, and though the sun had been out that afternoon, the cloud cover had increased to the point it did not appear there would be any color at all when the sun went down.
As many times as the conditions don't work out, I have to remind myself about the unexpected opportunities that occasionally arise!
Join the Christian Gift Community
Be the first to know about the latest news, new products, and exclusive specials by subscribing to our free newsletter.