New Musician Appreciation Design - Handchimes
New and available in the store this week!
Created especially for those involved with Handchime choirs, this is the latest addition to The Christian Gift's personalized musician appreciation plaques.
I designed a piece for handbell choirs a few years ago, so this is a nice bookend, so to speak.
You can purchase it frame ready (which means it includes double matboard and a backing board) or mounted, framed and finished. Either way, your artwork will be created using the same premium archival quality materials. The inks, the paper, the matboard - even the tape used to mount the artwork is archival and imported from Germany.
Click on the image for more information about this newest design.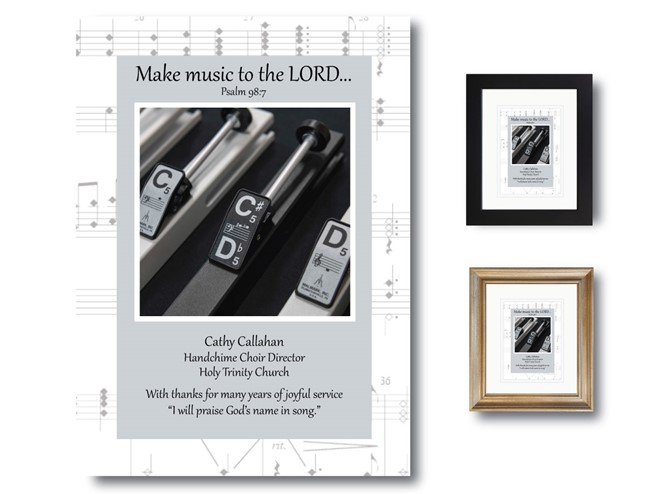 To browse the entire collection, click on the link:
Join the Christian Gift Community
Be the first to know about the latest news, new products, and exclusive specials by subscribing to our free newsletter.