New Hampshire's Beautiful Great North Woods Region
The White Mountains of New Hampshire are beautiful throughout the year, and simply stunning in autumn. That said, another region of the state is equally lovely - though the majority of "leaf peepers" never see it.
The Great North Woods Region is located at the tip of the state, beyond the Whites in Coos County. Though it tends to be a little more rustic way up north, at the other end of the spectrum you'll find one of the state's original "grand hotels" - the Balsams, located in Dixville Notch. (Trivia: at the end of the 19th century, there was a greater concentration of grand resort hotels in New Hampshire's mountains than anywhere else in America.) 
You may know of Dixville Notch due to its notoriety as the site of the "first in the nation" and "first in the state" primary voting. The polling room, located inside the hotel, opens at midnight where all eligible citizens gather to cast their handfull of votes - and so this small community kicks things off each election cycle.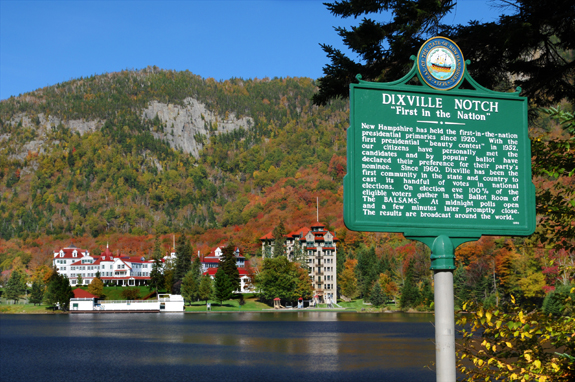 I just spent a few days on a photo shoot in the north country, working primarily near the towns of Colebrook and Pittsburg. The foliage "show" is already well underway, with some areas quite advanced at perhaps 60% color.   More from the Great North Woods Region in the next post.
Join the Christian Gift Community
Be the first to know about the latest news, new products, and exclusive specials by subscribing to our free newsletter.