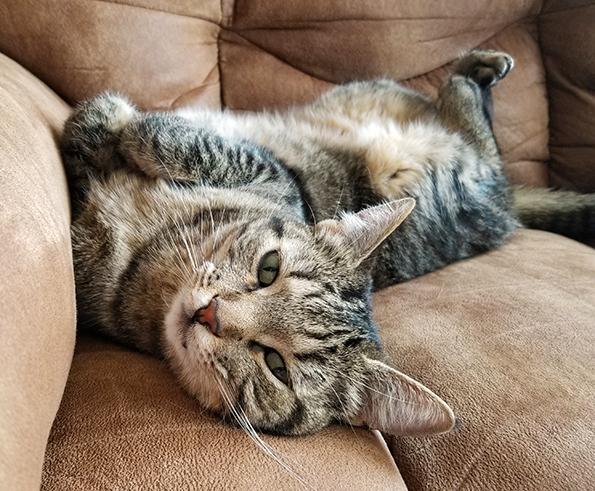 I get a kick out of these offbeat observances. Usually I just chuckle, but today I'm all in! A pet has been part of my household for most of my life.

Our current furry friend actually adopted us. She showed up on our doorstep not too long after we arrived in Idaho, nothing but skin and bones. We fed her and let her stay inside, but she was used to spending her time outdoors so made it clear she wanted to be let out!

Periodic visits of roughly every six weeks turned into daily stops for food and a place to sleep. When she came limping up to the house after having been attacked by something, we had a talk with her about the dangers of roaming around in the wild. :)

I never did like the idea of her prowling around outside. Between the many wild animals who would find a kitty to be a nice snack, to the many cats I've seen lying on roadsides having been hit by vehicles, it seemed inevitable it would not end well.

For the past year, she has lived with us and has made the transition to being a house cat. She still gets outside - but always with one of us accompanying her. It has been an adjustment for her, but she seems happy - and has made herself at home as the queen of the realm.

She likes to spend the work day with me in my office. While she's not much of an assistant, she is great company.

Here's to the pets in our lives!
Join the Christian Gift Community
Be the first to know about the latest news, new products, and exclusive specials by subscribing to our free newsletter.