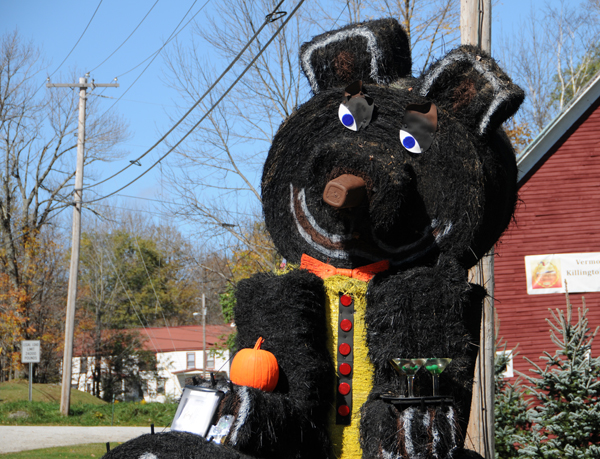 My photographic endeavors took me to central Vermont last Saturday. If you know the area, I was working in the Woodstock-to-Rutland corridor (Rt. 4). I stopped in Killington, home of 4,241' Killington peak and therefore some good New England skiing and snowboarding. In autumn, though, skiing isn't front of mind; instead, it's about the beautiful color. Gondola rides ferrying folks up for a birds-eye view of the Green Mountains dotted with red, orange and yellow were doing a brisk business. Back in town, though, I found wild animals overtaking the place...
These huge "sculptures" were constructed of hay bales, and scattered all over Killington. Very cute. Very creative! This is just a sample: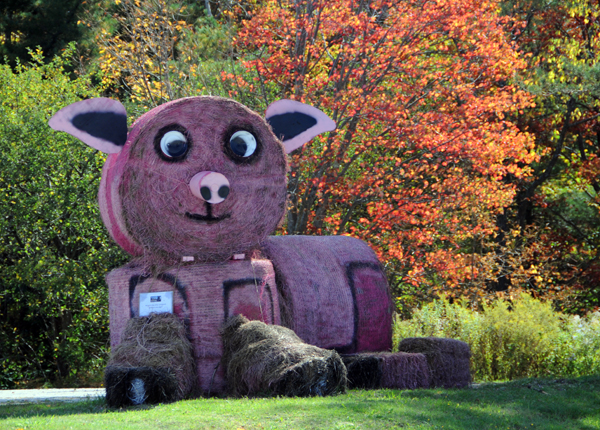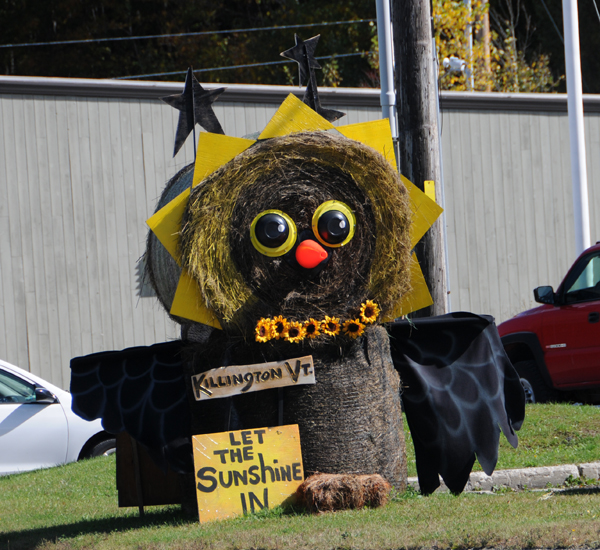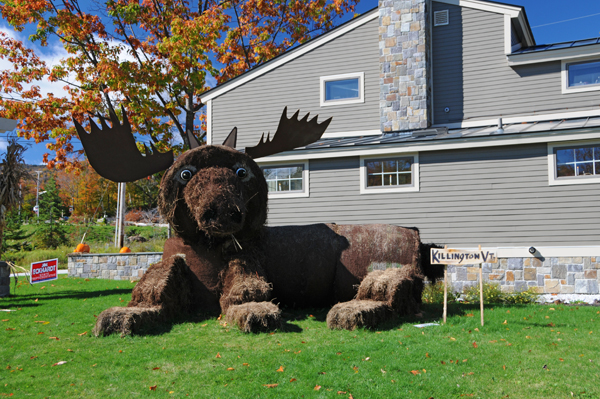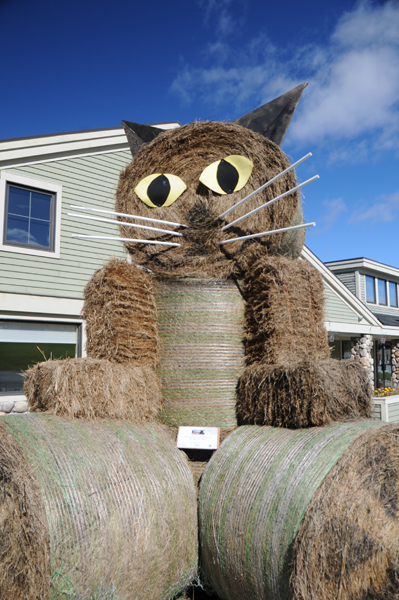 Color in the White Mountains (New Hampshire) is peaking right now. If you live in the general area, you know how lousy the weather has been. The Nor'easter yesterday didn't help; an already relatively brief show is now only more fleeting. If you want to see it...get in the car and go!
Have a shot of autumn in your area that you'd like to share? Each Friday your work is featured - in Your Perfect Shot! 
Join the Christian Gift Community
Be the first to know about the latest news, new products, and exclusive specials by subscribing to our free newsletter.