It's a Small World After All
It's interesting how small the world really can be sometimes. After having lived for 20 years in New Hampshire, where I spent much time in the field photographing the beautiful landscapes there, it was difficult for me to leave.
Though the transition to the Interior West has been a bit of a challenge, sometimes I get an unexpected little touch of New England completely out of the blue, and it puts a smile on my face.
Recently, a friend from college was passing through the Teton Valley, so I met him in Driggs, Idaho for dinner. Driggs is located on the other side of the Teton Range from Jackson, Wyoming. Given its location near two national parks and Grand Targhee ski resort, there's quite a bit of tourist traffic. Still, Driggs is a small town with a population of less than 2,000.
Imagine my surprise, then, when I discovered I had something in common with our waiter - who told me he's from New Hampshire! Coincidentally, his hometown of Easton in the White Mountains is right next door to a place I used to spend a great deal of time with my camera each spring: Sugar Hill. Arguably the epicenter of the annual Lupine Festival, the fields and roadsides around Sugar Hill are filled with spikes of vibrant color from late-May into mid-June.
He is not the only person with ties to New Hampshire in the little town of Driggs. Late last summer I was introduced to the executive chef of a restaurant located kitty corner from the spot where I was dining with my college friend, and discovered he's originally from Berlin in the northern part of the state.
And recently, my husband and I met the owner of a timber frame custom home design and construction company - also based in Driggs.
This fellow hails from......you guessed it......New Hampshire. Born and raised in Concord, the state capital, he moved west after finishing college. All of this in the sparsely populated Teton Valley.
What are the odds?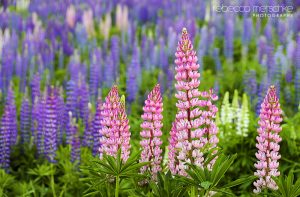 Join the Christian Gift Community
Be the first to know about the latest news, new products, and exclusive specials by subscribing to our free newsletter.