I Can See For Miles and Miles
Yesterday I was in Stowe, Vermont scouting locations for a future shoot. While there, I hiked around the summit of Mount Mansfield, the tallest peak in the state (4,393'). It was a beautiful day with low humidity, but there was quite a bit of haze in the sky. No serious photography, but I took a snapshot to share with you: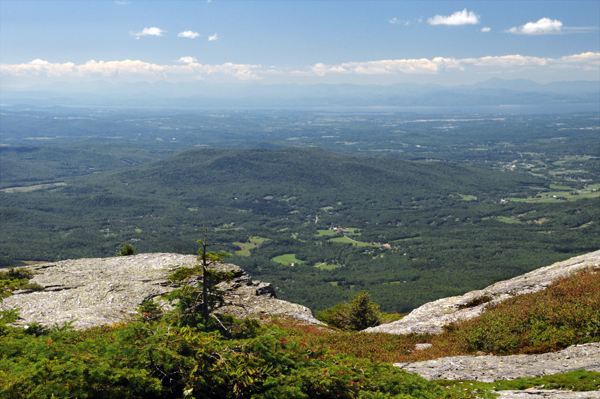 In this view to the west, you can see Lake Champlain and beyond it, New York's Adirondack Mountains. Stowe is a lovely town - a popular skiing destination but it also has a lot to offer during the summer months. 
There's a pretty good chance you're familiar with one of the families that's a fixture in the area - the von Trapps. If you're a fan of The Sound of Music, you'll recognize that name. The family emigrated to Stowe in the 1940s after having fled Nazi Germany - it reminded them of the home in Austria which they were forced to leave. They opened a lodge there in the 1950s and have been welcoming guests ever since.
The hills are alive...!    
Join the Christian Gift Community
Be the first to know about the latest news, new products, and exclusive specials by subscribing to our free newsletter.