If you're old enough to have watched the great Gayle Sayers play football, you might also remember his autobiography, I Am Third. The book's title comes from Sayers' personal credo: "The Lord is first, my friends are second, and I am third."
Linda Byler's quote below is another twist on the same wonderful theme.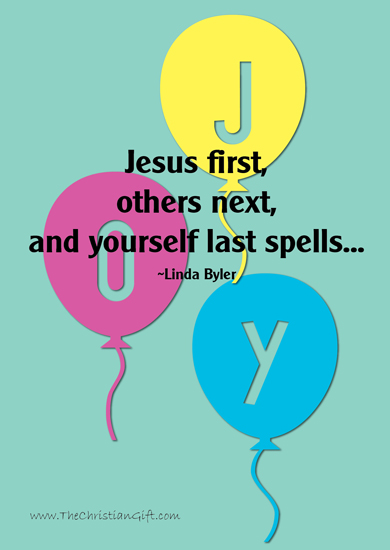 By the way, if you've never read I Am Third, I recommend it. Originally published in 1971, it's still available. It's credited as being the inspiration for the movie Brian's Song, about Sayers' friendship with teammate Brian Piccolo - and the courageous fight Piccolo waged against the cancer which eventually killed him at age 26.
Another excellent sports biography about the subject is Jeanne Morris' Brian Piccolo: A Short Season.
Join the Christian Gift Community
Be the first to know about the latest news, new products, and exclusive specials by subscribing to our free newsletter.