God Paints in Many Colors...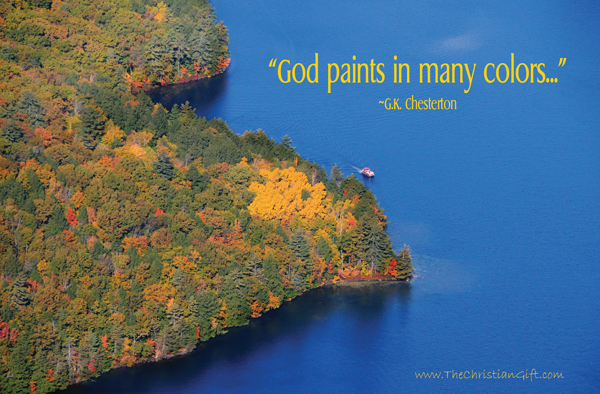 ...and His masterpieces are everywhere we look!
Last year I began dabbling in aerial photography. I enjoy the interesting perspective gained when looking at the world from 1000 feet - as shapes, colors, and patterns form the basis for my compositions.
On the day pictured above, brisk winds forced us to fly higher than I would've preferred (it was either that or risk camera shake) - however, when I saw this patch of yellow trees, we came back down briefly to get a closer look.
The contrast against the blue waters of Lake Winnipesaukee was stunning.
Join the Christian Gift Community
Be the first to know about the latest news, new products, and exclusive specials by subscribing to our free newsletter.