The Lord is near to all who call on him, to all who call on him in truth.

That was my father's confirmation verse. It's a good reminder, especially when life puts a speed bump in your path, that the Lord is always near. It may be difficult. It may be frightening. But He's there to listen, and to give us strength.

Prayer is a powerful thing.

As another one of the Psalms reminds us: In my distress I called to the Lord; I cried to my God for help. From his temple he heard my voice; my cry came before him, into his ears.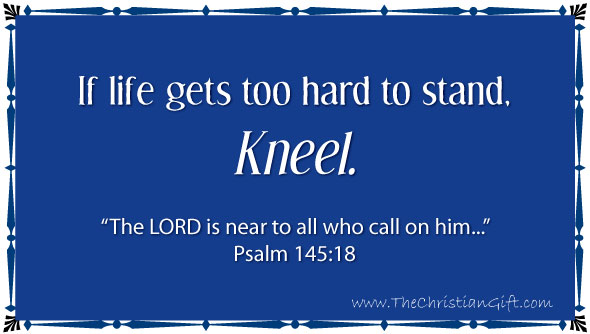 Join the Christian Gift Community
Be the first to know about the latest news, new products, and exclusive specials by subscribing to our free newsletter.