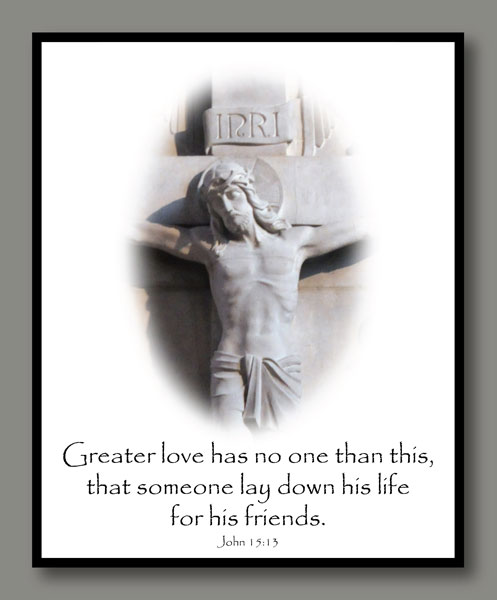 Glory be to Jesus,
Who in bitter pains
Poured for me the lifeblood
From His sacred veins!
Grace and life eternal,
In that blood I find;
Blest be His compassion,
Infinitely kind!
Lift we, then, our voices,
Swell the mighty flood;
Louder still and louder
Praise the precious blood!
Text: Edward Caswall 
Tune: Friedrich Filitz
Join the Christian Gift Community
Be the first to know about the latest news, new products, and exclusive specials by subscribing to our free newsletter.