Angels we have heard on high...
Here we are in the last full week prior to Christmas. I've got a lot of catching up to do when it comes to listening to my collection of Christmas music. On the way to and from Boston yesterday for a photo shoot, I took two of my CDs along for the ride. Though I've got many more waiting their turn to be played, it was a good start - and this is one of the carols I heard: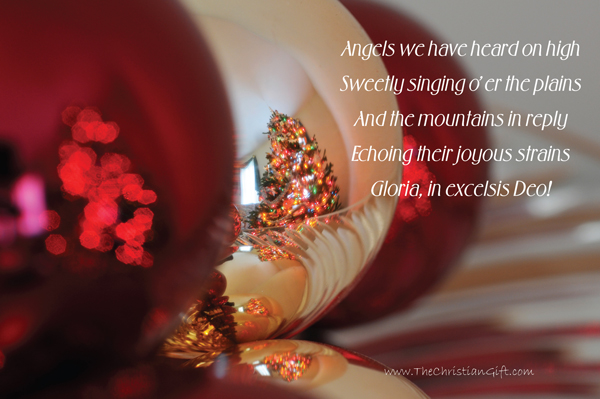 Join the Christian Gift Community
Be the first to know about the latest news, new products, and exclusive specials by subscribing to our free newsletter.