He is rich who has the love and respect of his children.
My dear dad was a wealthy man indeed. He's pictured here with my brothers, sister and me on the occasion of his 90th birthday.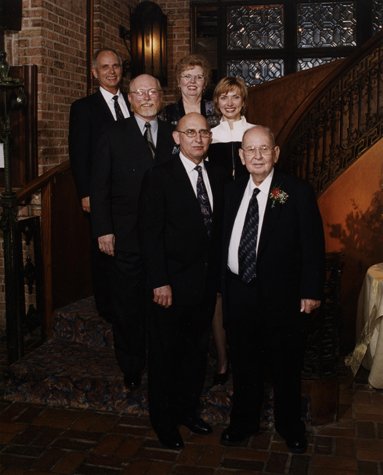 I'd suggest that children who receive an upbringing from parents of great character are extraordinarily rich as well. My riches came in the form of Walter and Clarice.
Keep your father's commands and do not forsake your mother's teaching. Bind them in your heart forever; fasten them around your neck. When you walk, they will guide you; when you sleep, they will watch over you; when you awake, they will speak to you.
Proverbs 6:20-22

Though my parents have both gone to be with the Lord, I find this passage to be true. Their words remain in my heart, where they continue to guide and speak to me.

Happy Father's Day to all dads! May you be as rich as was my father.
Join the Christian Gift Community
Be the first to know about the latest news, new products, and exclusive specials by subscribing to our free newsletter.