Every Good and Perfect Gift is From Above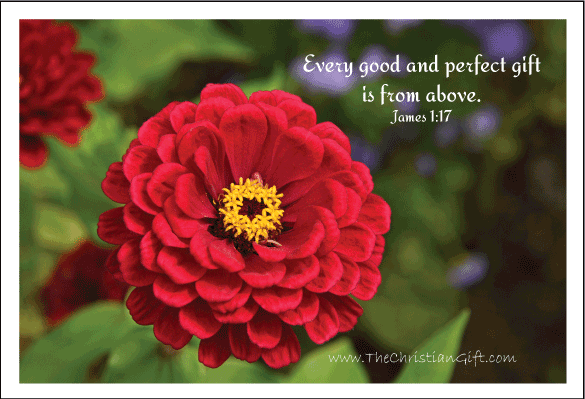 Radiant zinnia in full bloom - Chicago Botanic Garden

Poke around the garden and you see a sampling of some of the many good and perfect gifts we've been given nearly everywhere you look. While in Chicago for a family gathering, I had the opportunity to visit the Botanic Garden last weekend. For me, an outing to the Garden is always enjoyable, but this was a superb day.
The weather was perfect, and - somewhat surprisingly this late in the season - the blooms were spectacular. (By mid-September, my beds are always looking just a bit tired.) Especially brilliant were the zinnias, one of which is pictured above.
Roses were still in bloom, ornamental grasses swayed in the breeze, hibiscus petals fluttered daintily, and fiery lantana dressed up quite a few spots. Spectacular!
Masses of mums are being installed at the entrance this week, which will be lovely. If you live in Chicagoland or are visiting the area, I highly recommend the Garden. It's located in Glencoe on the south side of Lake-Cook Road.
For visiting hours and more information, check their website. 
Join the Christian Gift Community
Be the first to know about the latest news, new products, and exclusive specials by subscribing to our free newsletter.