Here in Northern New England, we've had an abundance of snow over the past few weeks - with yet another storm expected later today. Interestingly, though, quite a few robins have begun hanging around my yard the past few days. With their feathers puffed up against the cold, they seem (in spite of the calendar) to be ready to usher in spring.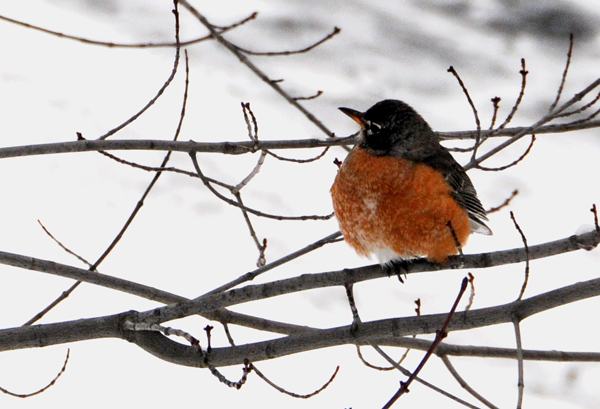 As the saying goes,  "One robin doesn't make a spring."  But what about 14 of them? That's how many I count perched in one of the trees outside my office window as I write this!
Of course, winter has settled in and there's plenty of snow shoveling left. But watching my little feathered friends outside gets me thinking about plans for next season's gardens!
By the way, the reason those robins are enamored with our yard is the fact that they enjoy a fine dining experience every time they visit courtesy of my crab trees! They happily pluck fruit from the branches...while waiting patiently for better weather to come. Take a look!
There is a time for everything, and a season for every activity under heaven.
Ecclesiastes 3:1
Join the Christian Gift Community
Be the first to know about the latest news, new products, and exclusive specials by subscribing to our free newsletter.