Come and See! (Slot Canyon)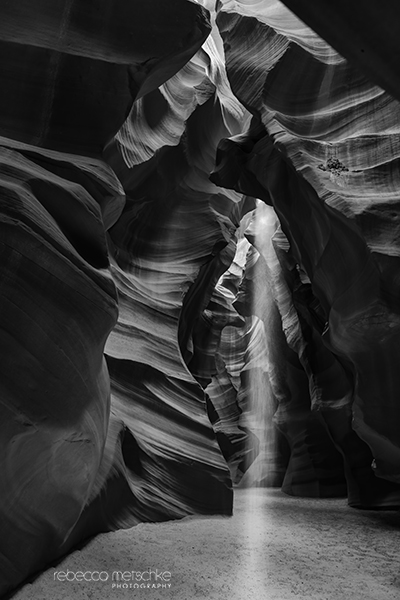 Upper Antelope Canyon - Page, Arizona

"Come and see what God has done..."
Psalm 66:5

The Colorado Plateau (particularly in southern Utah) is filled with slot canyons. In these canyons one can see the immense power of erosion, primarily due to flash flooding, as the Navajo sandstone has been sculpted into beautiful lines and shapes.

Upper Antelope Canyon, pictured here, is located near Page, Arizona. During certain times of the year when the sun is higher in the sky, shafts of light descend into it.

If you're prone to claustrophobia, this canyon may be the one for you. It's relatively level, is located at ground level, and is wider than most.

Stunningly beautiful.        
Join the Christian Gift Community
Be the first to know about the latest news, new products, and exclusive specials by subscribing to our free newsletter.