Come and see what God has done...

Indeed!

I was at Utah's Arches National Park recently on a photo shoot. The weather was quite unpredictable due to a massive low pressure system parked over Colorado - which sent surprise after surprise in my direction.

On the late afternoon/early evening this image was made, waves of heavy rain moved in and out behind Balanced Rock. I spent roughly four hours at this location, watching and photographing as the sky rapidly changed.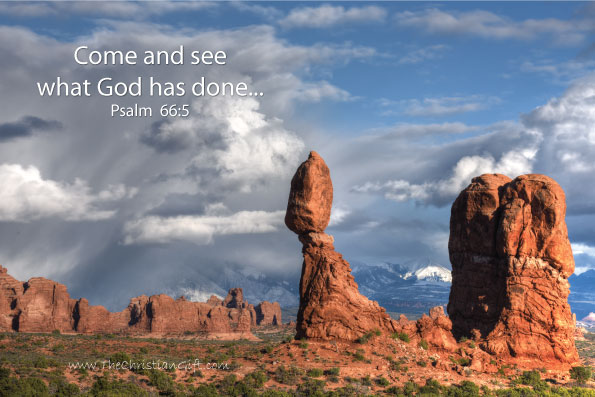 Join the Christian Gift Community
Be the first to know about the latest news, new products, and exclusive specials by subscribing to our free newsletter.