Church Service Appreciation Milestones - Volunteer Recognition
We recently were honored to fulfill an order for a congregation honoring 50+ years of service for multiple choir members. Imagine that.....more than 50 years of faithful service!

I will sing and make music to the Lord.
Psalm 27:6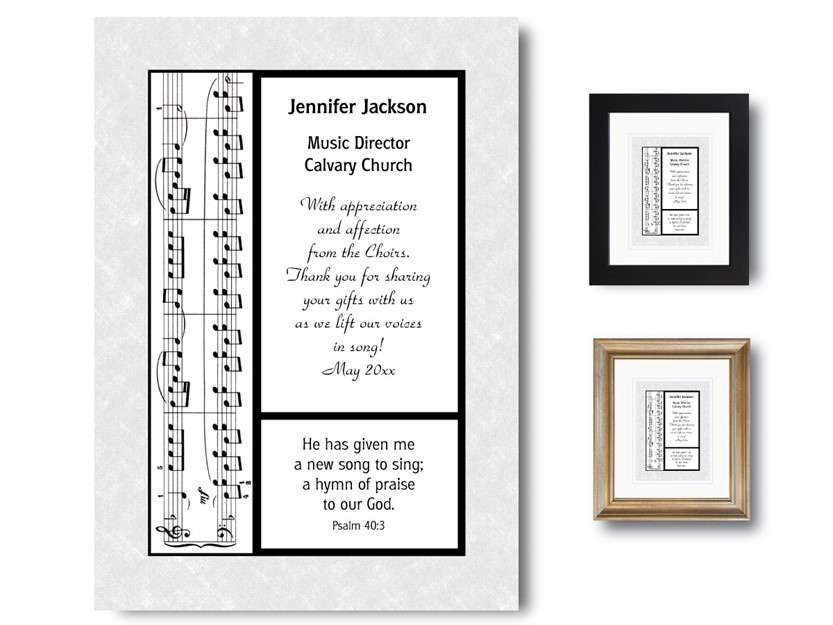 Are there volunteers at your church whom you'd like to recognize - and thank - for their dedicated service? Check out our personalized appreciation plaques for gift ideas.  
Join the Christian Gift Community
Be the first to know about the latest news, new products, and exclusive specials by subscribing to our free newsletter.