Christmas Countdown (Seven Days!)
Today's carol originated in France and was written in the 1860s. The author is unknown. I wonder if he/she had any inkling how popular it would become?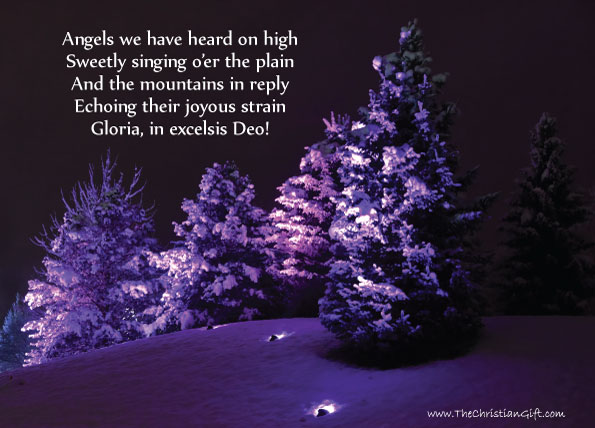 Angels we have heard on high
Sweetly singing o'er the plains
And the mountains in reply,
Echoing their joyous strains.
Glo-ori-a In excelsis de-o
Shepherds, why this Jubilee?
Why your joyous strains prolong?
What the gladsome tidings be
Which inspire your heavenly song?
Glo-ori-a In excelsis de-o

Come to Bethlehem and see
Him whose birth the angels sing;
Come, adore on bended knee
Christ the Lord, the newborn King.
Glo-ori-a In excelsis de-o 
Join the Christian Gift Community
Be the first to know about the latest news, new products, and exclusive specials by subscribing to our free newsletter.