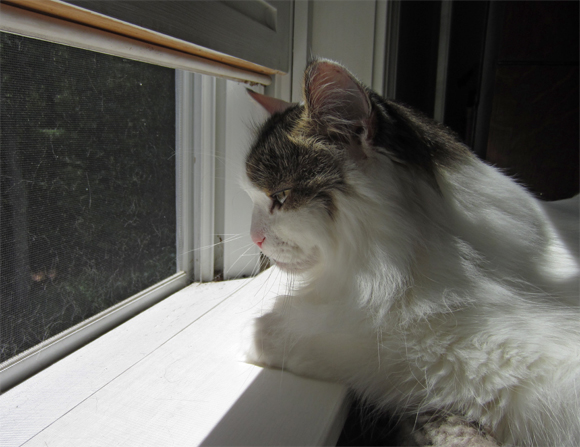 This is my little buddy Mischief, sunning herself while surveying the world outside her window. Today is her 16th birthday! According to the vet, that's the equivalent of 80 human years. Wow.
Especially since my last kitty suffered renal failure at an unusually young age (6), the fact that Missy has lived so long is wonderful. She has certainly slowed down, and there have been some health issues the past few years. We're most certainly into the "bonus round" - but she's surprised me already so I'm hoping she continues to be resilient.
Hopefully it'll be warm enough today to allow us to venture outside as a treat. An indoor kitty, she enjoys the occasional supervised trip outdoors, especially when she can roll around on the warm deck planking.
Join the Christian Gift Community
Be the first to know about the latest news, new products, and exclusive specials by subscribing to our free newsletter.