October is Clergy Appreciation Month
Before You Know It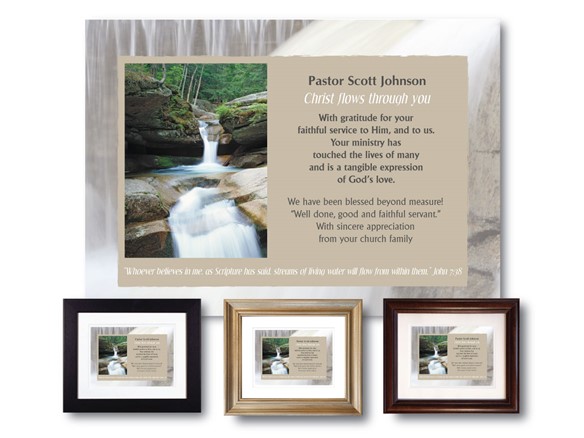 Where did the summer go?
The angle of the sun in the sky has shifted, school is back in session, and - depending on where you live - some leaves might have begun to turn.
That doesn't just mean we've all jumped back into the "regular routine," it also means Clergy Appreciation Month is right around the corner! 
If you'd like to mark the occasion by presenting your pastor, priest - or any member of the ministry team - with a tangible expression of thanks, you might be interested in The Christian Gift's collection of personalized plaques designed expressly for this occasion.
These are suitable either as congregational or personal gifts. 
Each piece is created using premium archival materials: the inks, the paper, the matboard - even the tape used to mount the artwork is archival (and imported from Germany). Each plaque is custom finished, one-at-a-time. 
Browse the collection by following the link:
Personalized Clergy Appreciation Plaques
Join the Christian Gift Community
Be the first to know about the latest news, new products, and exclusive specials by subscribing to our free newsletter.