Coastal New England History
Backstories - Nubble Light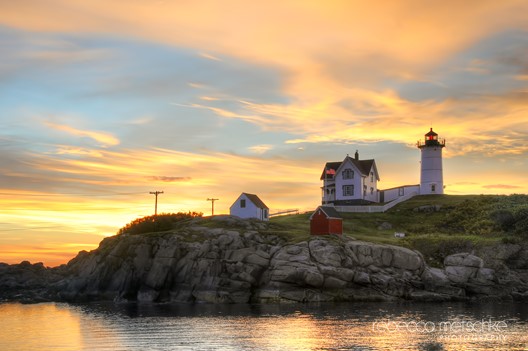 This is iconic Cape Neddick Light Station in York, Maine - also known as Nubble Light. 
It has graced the shoreline while protecting mariners navigating along the rocky coast since 1879. Though there is no longer a keeper living on site, the lighthouse is still in service.
It's one of the last lights in Maine that retains its Fresnel lens.
The Nubble is listed on the National Historic Register and is quite famous. If you haven't visited the area and viewed it in person, there's a good chance you have seen photographs of it.
It's considered a classic example of a New England lighthouse, and is so famous it was included on one of the two "golden records" carried by the Voyager Spacecraft (launched in 1977 and currently traveling through interstellar space) documenting planet Earth's most noteworthy manmade and natural features. Time capsules, so to speak, in the event there's intelligent life out there.
My camera and I have spent many hours with Nubble Light. Living in New Hampshire's Seacoast, I was fortunate to have been only about a 25-minute drive away from this gem.
If you're in the area and would like to see The Nubble in person, it's just a short drive north from Portsmouth, New Hampshire. Be advised, summers can be very busy and parking at Sohier Park is limited. Early mornings are your best bet if you wish to avoid crowds.  
This particular image was used as the basis for one of The Christian Gift's teacher appreciation plaques. The theme is guidance, for which a lighthouse's beacon seemed to be an appropriate visual.
Click on the image below for more information about the plaque and to see additional views. 
To browse the entire collection, follow the link:
Personalized Teacher Appreciation Plaques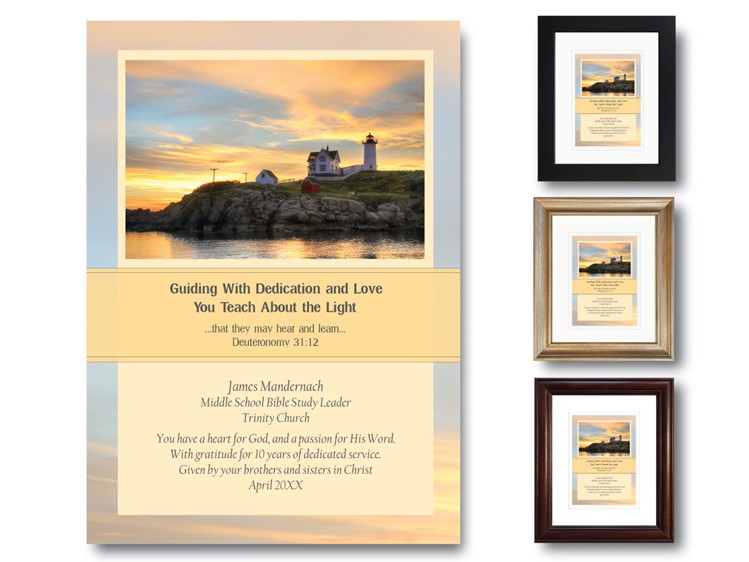 Join the Christian Gift Community
Be the first to know about the latest news, new products, and exclusive specials by subscribing to our free newsletter.