Backstories About the Images - From a Landmark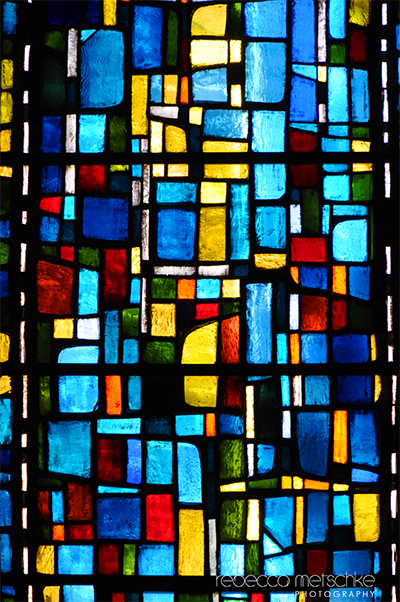 This week we travel to downtown Chicago, to one of the city's landmark buildings: Holy Name Cathedral. Holy Name's beginnings were not as a cathedral church, but rather as a community parish.
First established in 1846 as Chapel of Holy Name, the congregation moved into a massive new building and celebrated the first mass at Church of the Holy Name at the end of 1854. Along with much of the city, that church was destroyed in the Great Chicago Fire of 1871.
By the end of 1875, the Cathedral of the Holy Name was dedicated. While that building has been renovated over the years - including restoration/renovations resulting from another fire (in 2009), at its core, this is the same lovely house of worship which has been sitting at the corner of North State and Superior Streets for all these many years.
Its Gallery Organ is spectacular. When visiting the cathedral, this stunning instrument - hand made in Holland and consisting of more than 5500 pipes - commands your attention as you look up into the balcony.
Then there are the windows, one of which is pictured here. Created in Milan, Italy, the abstract designs are striking. If you're in Chicago and are interested in architecture, I recommend a visit to Holy Name. The street address is 730 N Wabash Avenue. It's just a few blocks west of Michigan Avenue - a stone's throw from the shopping on North Michigan, and from another landmark: the Water Tower.
This image was used as the basis for one of the personalized clergy retirement gifts: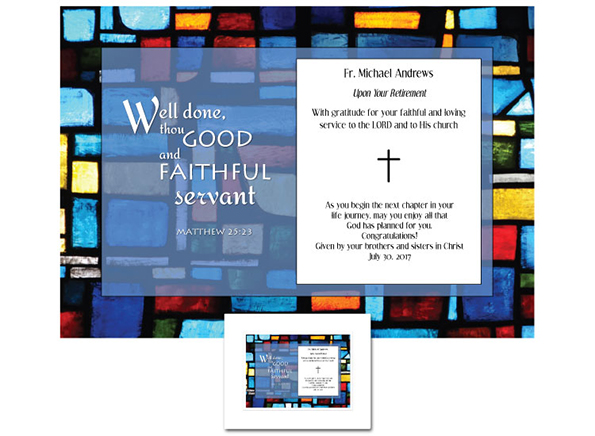 Join the Christian Gift Community
Be the first to know about the latest news, new products, and exclusive specials by subscribing to our free newsletter.