We head back over to the seashore for today's image...another from the (pre)sunrise-at-the-coast project. I made this one early in August at Rye, New Hampshire. Interesting color peeking through a mainly overcast start to the day - and reflected in a large tidal pool below.
Not a "keeper" - just a snapshot - but it was a lovely morning.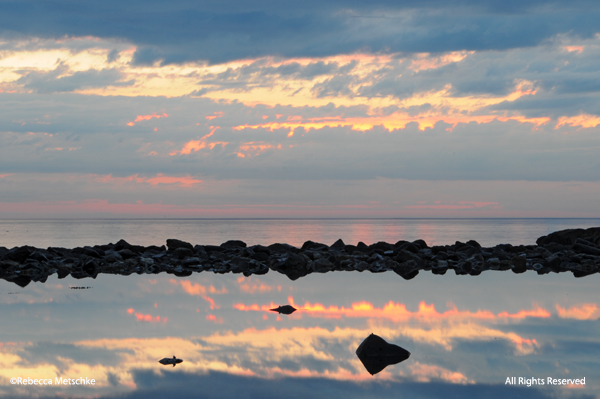 The breeze at dawn has secrets to tell you.
Don't go back to sleep.
~Rumi
Join the Christian Gift Community
Be the first to know about the latest news, new products, and exclusive specials by subscribing to our free newsletter.