Winter is knocking on the door Grand Teton National Park. Even with temperatures in seasonally normal ranges, autumn comes early and doesn't last long at high altitudes.

This year has been anything but seasonal, with a cold snap plus snow the first few days of October, followed by a visit from the arctic express last week.

Though temperatures have rebounded, the colorful foliage is long gone. Still, it was a good year for color. Not spectacular, but good - and much better than the past two autumns.

I've had a few requests to see more of what the park had to offer this year, so following are two panoramas from one of the areas which boasts aspen trees in abundance. They were taken less than one week apart. You can see how much more snow blankets the mountains in the second image.

It's always a treat when the seasons "collide" - some snowfall combined with colorful foliage still on the trees doesn't happen every day so is nice to capture.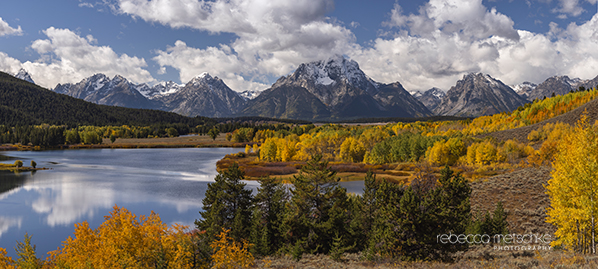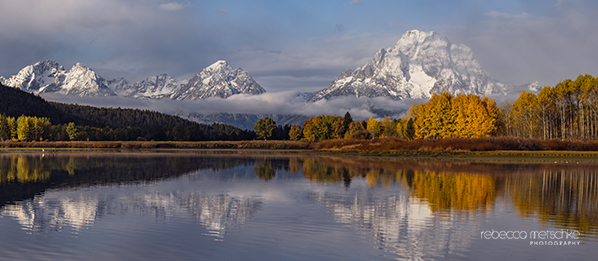 Join the Christian Gift Community
Be the first to know about the latest news, new products, and exclusive specials by subscribing to our free newsletter.