Appreciating Volunteers - Service Recognition - Great Stories, Special People
We're privileged to create personalized service recognition plaques for dedicated volunteers nationwide. Behind each plaque is a story, of course.
There are the many people whose efforts make the work of their local churches possible...those whose contribution of time and talent help families rebuild after disaster strikes...others who donate their time to food pantries and soup kitchens...and so on, and so on.
Here's to all volunteers, those dedicated people who believe in all work and no pay.
~Robert Orben 
So true! Volunteers make countless projects, organizations, missions, and ministries possible. Quite often, as we read the personalization we're adding to a plaque, we're struck by the dedication of the person who is being recognized (we made a plaque recently for someone who was being honored for more than 60 years of service!).
Another thing that's almost always obvious is the deep love and appreciation felt for the recipients by the people who surround them. We may not have met these folks, but still we know how special they are; it's apparent when reading the text! Is there someone at your church or within your service organization you'd like to thank in a tangible way?
Our collection of personalized appreciation plaques can be used for virtually any job function.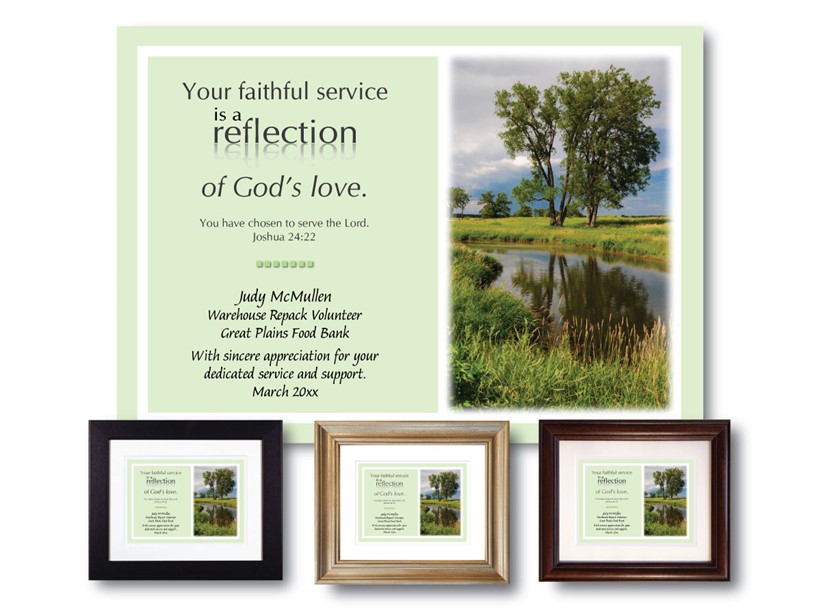 Join the Christian Gift Community
Be the first to know about the latest news, new products, and exclusive specials by subscribing to our free newsletter.