A Unique Way to Convey Thanks to Pastor
Appreciating Clergy Members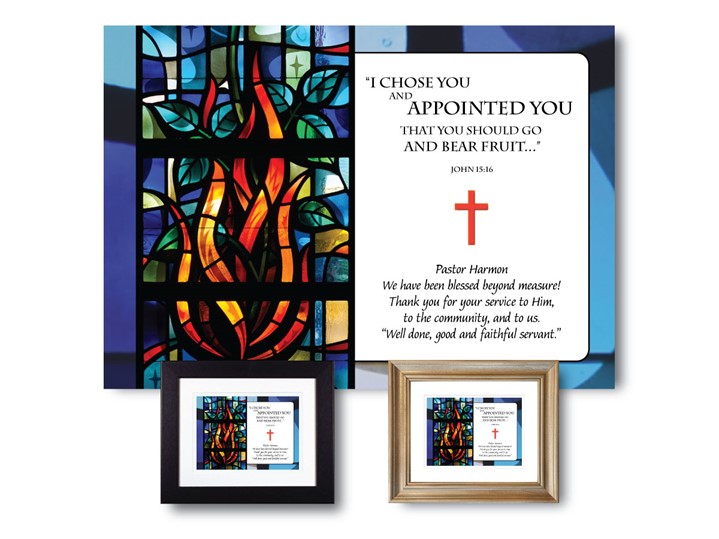 "The elders who direct the affairs of the church well are worthy of double honor, especially those whose work is preaching and teaching."
1 Timothy 5:17
The pastoral ministry is not an easy job. It is all-consuming. It is challenging. It is a massive responsibility.
"Their work is to watch over your souls, and they are accountable to God. Give them reason to do this with joy and not with sorrow. That would certainly not be for your benefit."
Hebrews 13:17
It's incumbent upon members of the congregation to lift up those who have been called to the ministry - not just during "Clergy Appreciation Month" but throughout the year.
That said, setting aside a Sunday during the month of October to formally acknowledge your pastor or priest - and all members of the ministry team - is a nice tradition.
If your congregation is planning a tribute and would like to present clergy with a tangible token of appreciation, we have a collection of personalized plaques designed especially for this occasion. Each piece is created by hand using premium archival materials.
Follow the link to view all the designs:
Personalized Clergy Appreciation Gifts
This tends to be a very busy time here at The Christian Gift so I encourage you to place your order as soon as possible.
Join the Christian Gift Community
Be the first to know about the latest news, new products, and exclusive specials by subscribing to our free newsletter.