I received the following note from a longtime friend of The Christian Gift yesterday; I asked her if I might share it with you.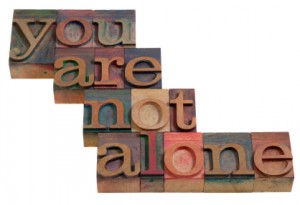 A dear friend of her family has been seriously ill for quite some time and is now facing the prospect of losing one of his legs; she'd like to brighten his upcoming birthday by showering him with an armful of greeting cards - and is asking for help to make that happen. All it takes is a few minutes and a card... Sincere thanks if you're inspired to participate.
Hello Friends,
If I may have a moment of your time, I have a story to tell and a big (really, a small) favor to ask.
Tim, myself and the kids have a very dear friend who has literally been in the hospital since January.  I can't get my brain around that, but I know it to be true.  His name is Brian and Tim grew up with him.  Back in the early '90's while Tim & I were dating, Brian received a new heart.  He was in his 20's!  During the past 20 years, Brian has fought organ rejection,  weight gain, weight loss, myriad infections, lymphoma and so on.  This past winter he found himself needing a heart valve replacement.
Since that operation Brian has experienced another laundry list of complications that have prolonged his hospital stay.  Most recently, the doctors have presented him with the probability of removing his left leg above the knee...basically to save his life.  Have I mentioned that he has been in the hospital ALL YEAR LONG?
But I have to tell you the best part...Brian is an inspiration!  He is the most positive person I have ever known.  He is so sick and still, when you visit him or talk to him, you come away happier.  It doesn't make any sense.  He is always looking forward to his next venture...always looking for new ways to prepare chicken...certain he will canoe the Boundary Waters again.  He makes me want to do more with my life...he makes me want to be a better person.  It's not an act...or a front...he is that positive of a person.
Okay, so here's the favor.  Prayers, of course!!  And Brian's birthday is October 7th.  He gets very few visitors.  Don't worry, I'm not asking you to visit Brian.  But, if you have a short minute and a simple birthday card lying around the house (or a 99 cent Walmart card or even a homemade card), please consider writing it out to Brian.  If you want, get your kids involved...it's a great lesson in compassion.  He would be so happy to get a greeting even if you've never met.  Brian is a friend to man. 
If you are willing to do this small act of kindness, please address the envelope as follows:
Brian Seinfeld c/o Dawson Family    
706 Grego Court
Prospect Hts., IL 60070
Remember, his birthday is October 7th and we will be bringing the cards to him the weekend before (first weekend in Oct.)  Thank you; you are angels to help him.
God's Blessings!
Join the Christian Gift Community
Be the first to know about the latest news, new products, and exclusive specials by subscribing to our free newsletter.