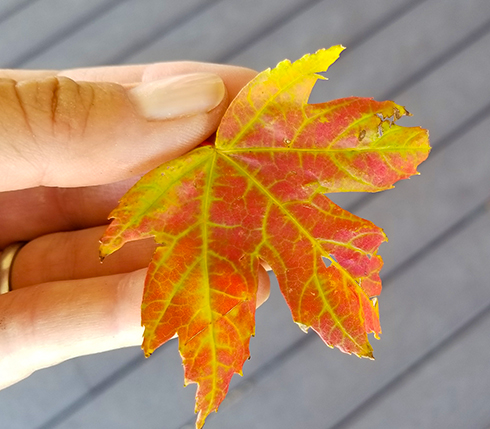 I reluctantly left my adoptive state of New Hampshire a few years ago. Having resided a very long time there, and having photographed it from one end to the other, I consider the Granite State "home" every bit as much as I do my native Illinois.

Though now 2500 miles away, I made sure a few to plant a few reminders of New England in my new yard this summer: namely, two maple trees. So among the aspens and Colorado spruce, there are also some familiar touches.

So far, so good. Let's hope they survive.

Though each one is still predominantly green, I found this in the lawn the other day. A preview of coming events!
Join the Christian Gift Community
Be the first to know about the latest news, new products, and exclusive specials by subscribing to our free newsletter.