A mother's love is such a wonderfully special gift...my mom's influence, her love, and her guidance will remain with me forever.
Some people were born to do certain things; my mom was destined to be a mother and run a household. She delivered six babies, of which I was the last. An exceptional parent and Chief Operating Officer, she always kept things running smoothly on the home front (often alone as my father's job involved significant travel).
She was resourceful, a talented seamstress, a good cook, and had a way with the written word. Her house was immaculate. She knew how to stretch a dollar. She loved animals. Always devoted to my dad, she was the center of our family. She raised us kids with lots of love and a good dose of discipline.
She and I were always close; as I grew to young adulthood, she became my most trusted friend. Suffering a serious stroke at a fairly young age, she was left bedridden for years. She never complained about the hand which she was dealt. Though she went to heaven many years ago, I miss her still. Today, on the anniversary of her birth, she is front of mind.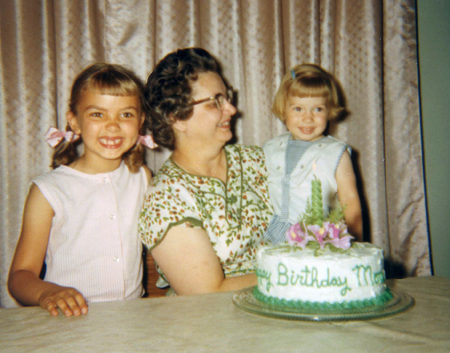 Join the Christian Gift Community
Be the first to know about the latest news, new products, and exclusive specials by subscribing to our free newsletter.